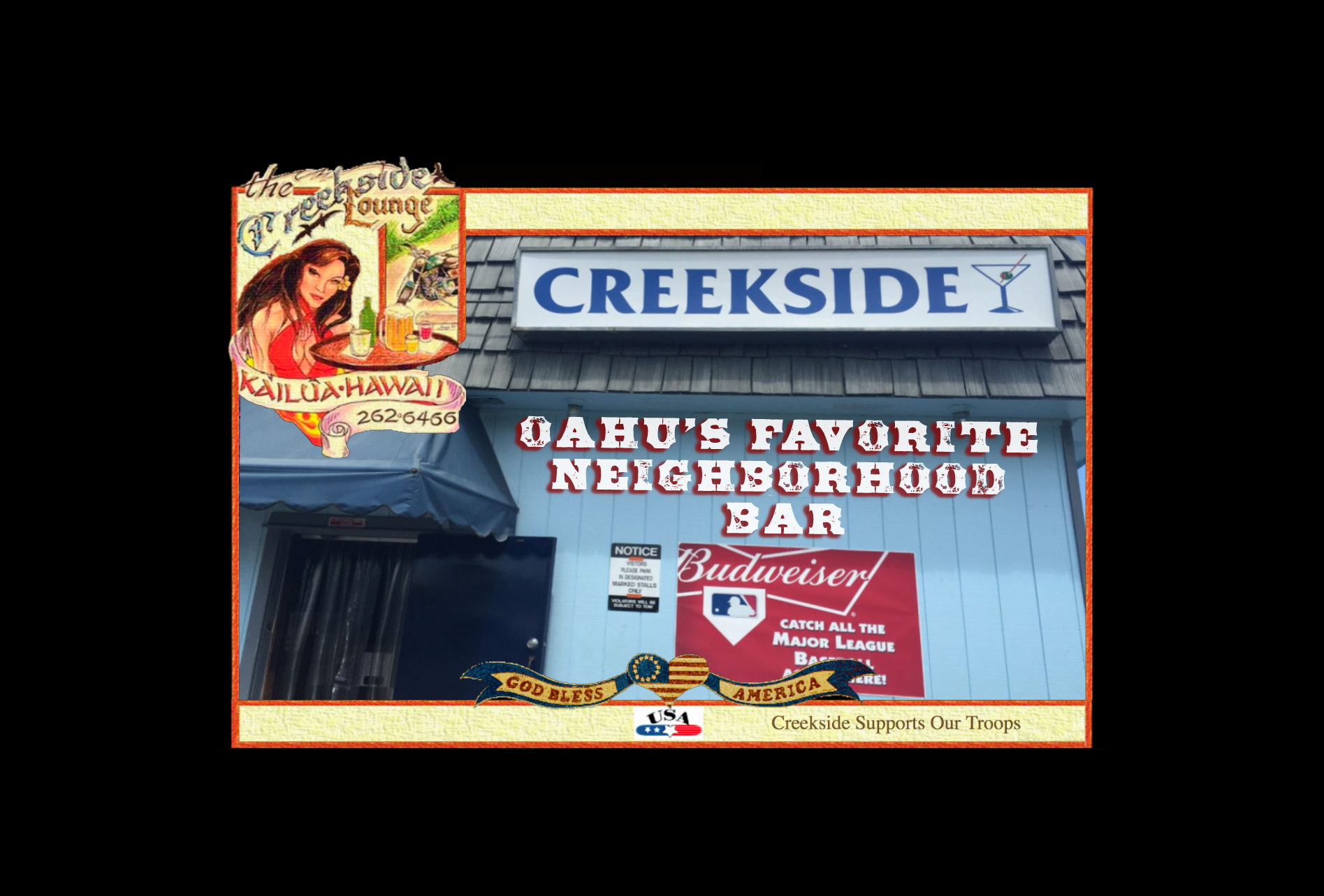 Located in beautiful Kailua Town
Creekside Lounge is the Oldest bar on the Windward Side of Oahu. Serving our friends since 1982.
The Creekside sits along Kawai Nui canal, on the mauka side of Kailua. .
Leeward visitors can easilly find it by taking the Pali highway to Kailua, past Castle hospital and turning right at the 1st stoplight. (Hamakua Dr) .
Windward visitors can travel via Oneawa St. Kailua Rd. or Hamakua Dr.
Phone
(808) 262-6466
Location
153 Hamakua Dr
Kailua HI 96734
Hours
Mon-Wed 10am – 2:00 am
Thurs - Sat 8am -2am
Sun Game Day 7am - 2am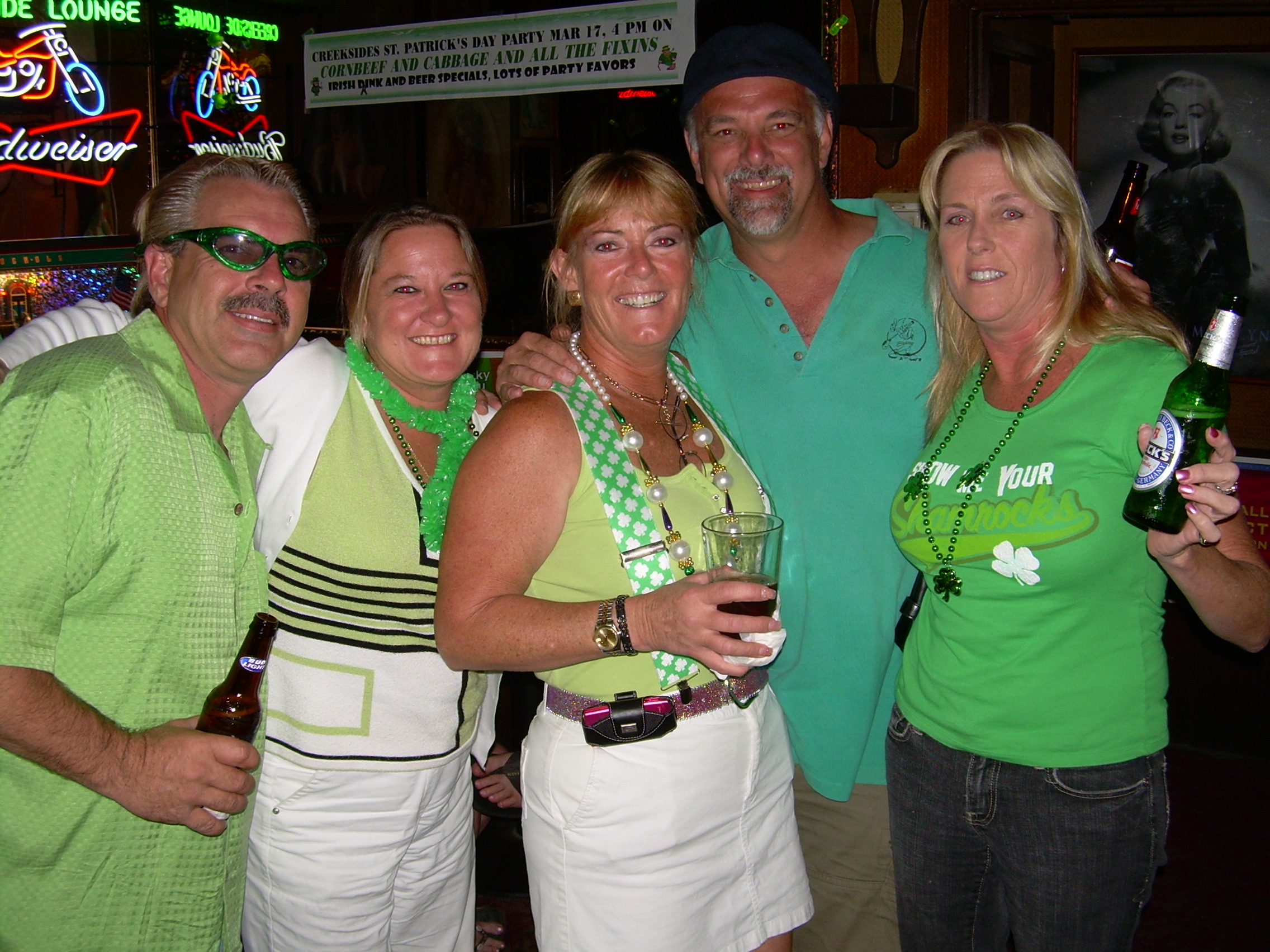 Drink Specials Daily
Pupu's Every Sunday
All Live Games Shown on our 5 Large Screen TV's
DRINK SPECIALS EVERY DAY ARE PRICES ARE THE BEST IN KAILUA!
VISIT CREEKSIDE OR CHECK OUT OUR MESSAGE BOARD FOR ALL BIKE RUNS AND MOTORCYCLE EVENTS